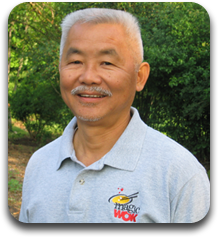 Behind the Magic
In 1983, Sutas Pipatjarasgit and his wife Nucharee founded a little restaurant in the food court of Franklin Park Mall in Toledo, Ohio.
With ony $300 in his pocket, Sutas had immigrated from Bangkok, Thailand, to the US in 1968 in search of the American Dream. After much hard work and numerous entrepreneurial failures, he found the magic! Borrowing money on a handshake and promising to pay for design and construction services with his word, he quickly opened Magic Wok and paid his debts within a year. His vision was a quick-service restaurant that served Toledo fresh, cooked-to-order Asian and Chinese entrees in an open kitchen, where customers could see their food prepared right in front of them. He prioritized 5-star service and committed to providing the Toledo area with the best Asian cuisine.
With the help of a supportive community and a dedicated management team and staff, Magic Wok has since expanded to nine locations throughout the Toledo area.
Sutas' favorite line is: "Only in America!"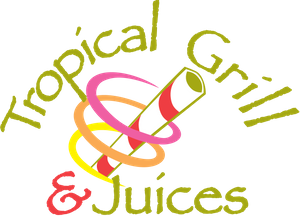 Tropical Grill & Juices
Tropical Grill & Juices was created in 1996 in the Franklin Park food court. The idea was to bring a unique concept to the mall and ultimately to Toledo. Since the start, Tropical Grill has co-branded the frozen drink menu of Tropical Grill & Juices in our Magic Wok locations in Toledo.
The Tropical Grill & Juices concept was built around a tropical island theme, combining freshly prepared tropical wraps and real fruit frozen drinks.
Our wraps menu consists of healthy and flavorful options, such as our Thai chicken wrap, chipotle chicken wrap, cajun chicken wrap, and many more.
Our wide range of tropical frozen drinks include smoothies, cocktails, shakers, cold Cappuccino drinks. Our smoothies are made to order in front of your eyes with real fruit, fruit juices, and low fat yogurt. The sun is always shining at Tropical Grill & Juices!